Storm Front: elements that shape us - on until July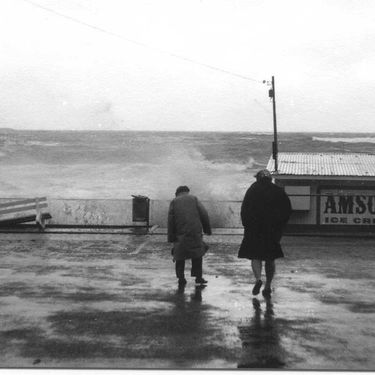 For further information about any of the stories shared in Storm Front, there are a number of resources you can visit:
Books
The Vanishing Sands: A History of a Seaside Town and its People by Averil G. Holt. Commissioned by the City of Brighton, 1991.
Historic Glenelg: Birthplace of South Australia 1855-1979. Glenelg City Council, 1980.*
The Place of Waters: A story of Glenelg's first fifty years by Dulcie M Perry, 1985.*
Sea Change: A pictorial history of the City of Holdfast Bay by Jim Blake, 2012.*
*These book are available to purchase at the Holdfast Bay History Centre.
Online
The Sunny South Disaster
Coast Protection Board
1948 Storm
Barcoo Aground
Or come visit us at the Holdfast Bay History Centre at 14 Jetty Road, Brighton 5048
Opening Hours
Mon & Fri 9.30am - 12pm
Tues 9.30am - 7pm
Wed & Thurs 9.30am - 4pm
Photographs
The images featured in Storm Front are from the Holdfast Bay History Collection. High resolution copies are available to purchase for $15 at the History Centre.